I normally bake these cookies every Christmas for my family. They're super simple to make and really have a nice spice / sweetness to them. Last weekend my mom came up to visit my husband and I, so I figured I'd make them for her to take back home with her. My parents absolutely love these cookies and are always excited when I make the! They turned out really well!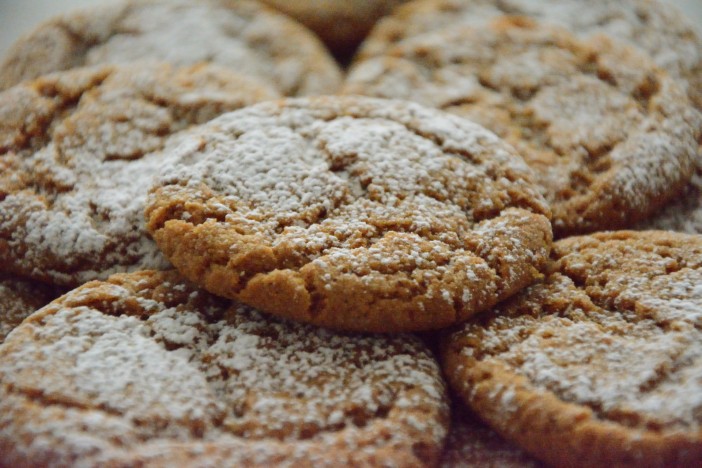 Don't they look delicious?!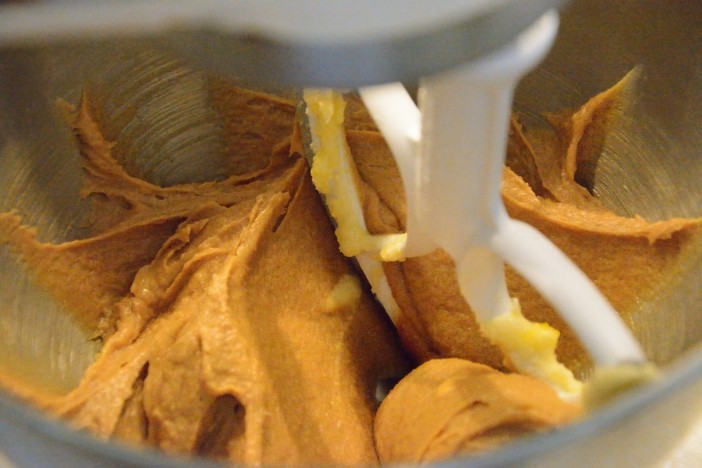 The recipe starts by just combining the wet ingredients into your stand mixer
and letting it rip. A funny story, our original mixer was one of those 1970′s green one's with the glass bowl. One day we were out garage saling when my husband came upon the above stand mixer. We asked the lady how much it was and she said $7! We couldn't believe our luck, normally they retail for $300-400! One of the great addition's we've added to it has been the attached beater blade
. It scrapes the sides as it mixes so its pretty effortless to mix recipes like this. I used to insist on mixing it by hand, but when you start adding the dry ingredients, it gets super thick and nearly impossible to mix!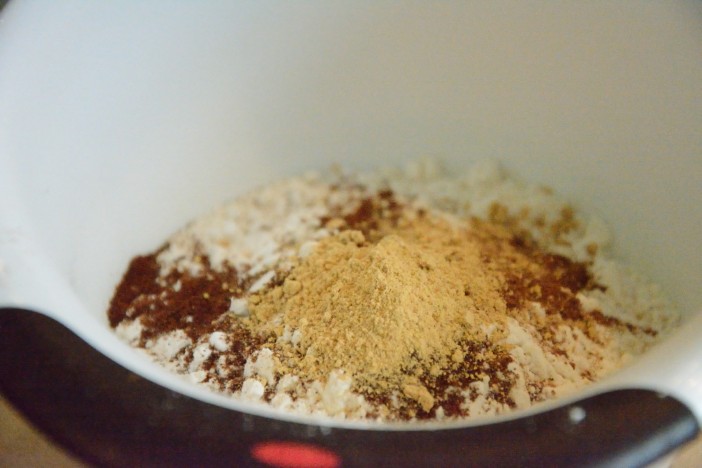 Next, mix the dry ingredients.  Make sure they are mixed together well prior to adding them to the mixer.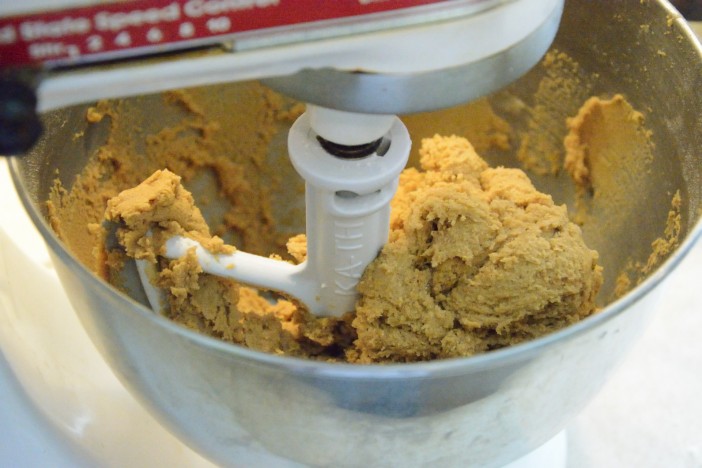 After a quick spin, the dough is done, its that easy!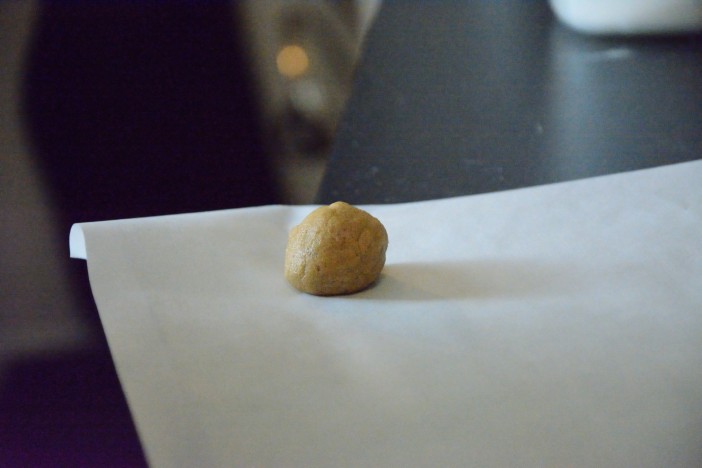 Create cookie balls about the size of a walnut.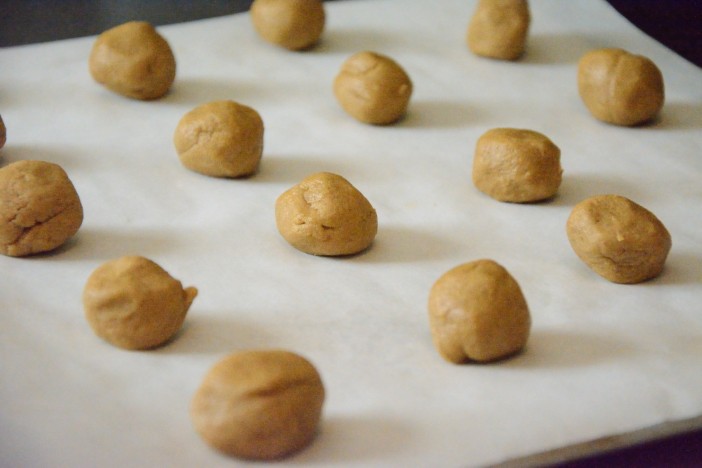 And then repeat for the entire batch.  For me, this made 36 cookies and I spread it over two batches.  You want to place the cookie balls about 2″ apart. Bake for 10-12 minutes (it usually takes the full 12 minutes for me) at 375F.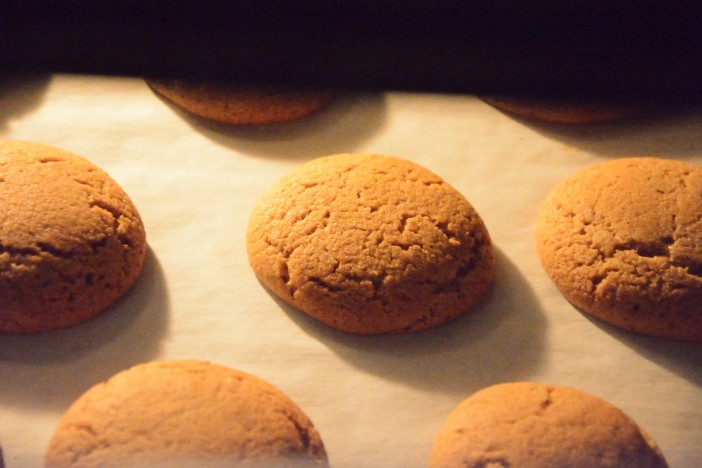 I snuck a peek mid bake and snapped this pic.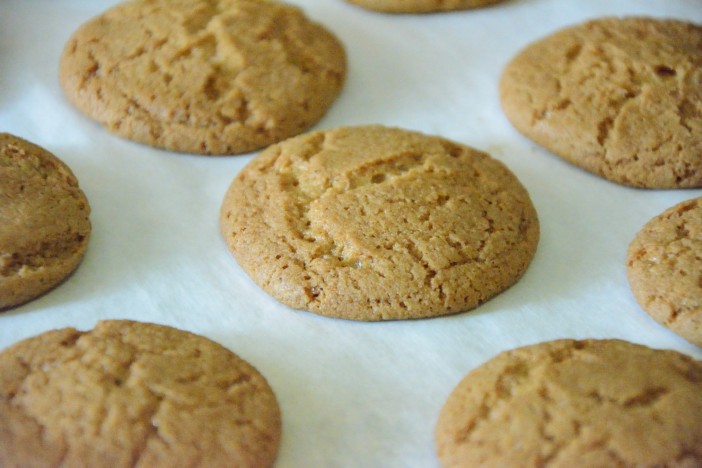 Mmmm, don't they look delicious?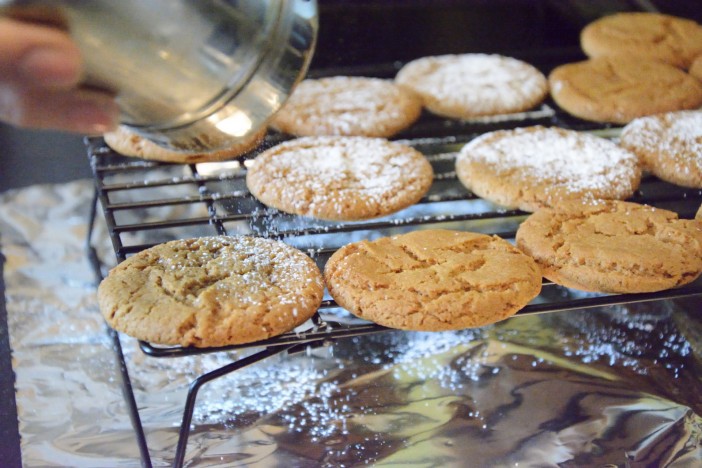 Next, place the cookies on a drying rack and dust them with powdered sugar. I use a powdered sugar shaker, which makes it easier to evenly coat the cookies. This is technically optional but I wouldn't skip it. To me, it's what really brings the flavor of the cookies together!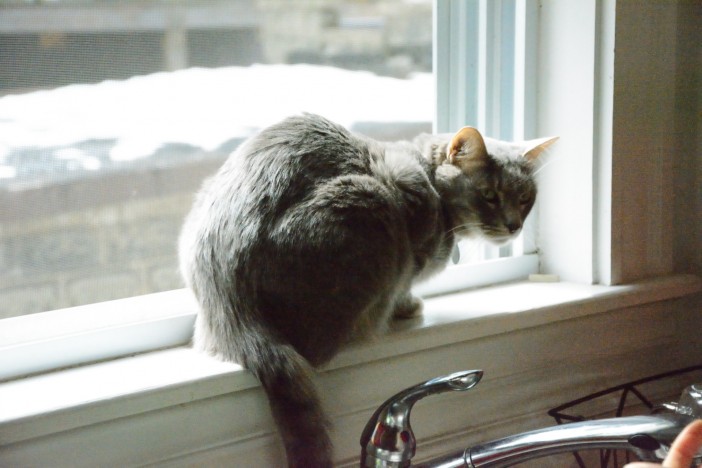 Bailey watched the process from the window.  I'm not sure if he really approves of powdered sugar, but he likes blocking the light for the photos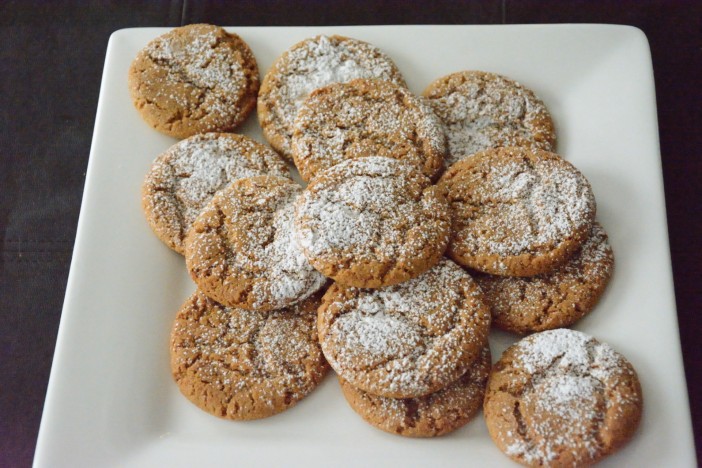 And we're all done!  I saved some for us and packed the rest up for my mom to take back home with her.  Dad reported that they were a nice surprise and very delicious
Make sure to follow A Cat Called Bailey on Facebook!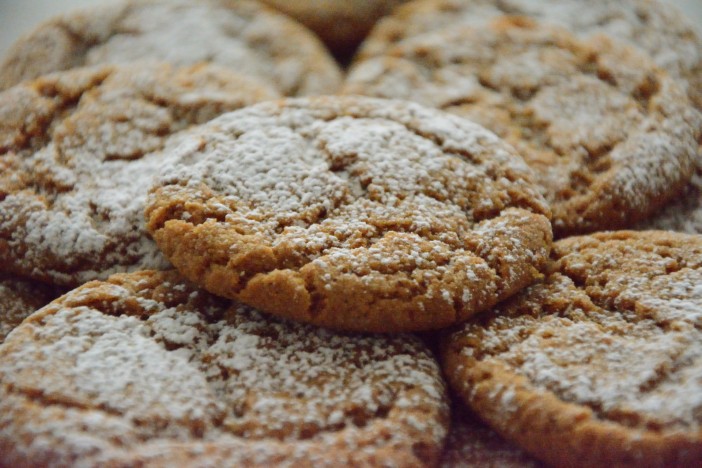 Prep time:
Cook time:
Total time:
Ingredients
¾ Cup Soft Shortening
1 Cup Sugar
1 Egg
¼ Cup Molasses
2 Cups Flour
2 tsp. Baking Soda
¼ tsp. Cinnamon
¾ tsp. Ground Cloves
¾ tsp Ground Ginger
Instructions
Mix together the shortening, sugar and molasses until combined
Combine the dry ingredients in a separate container and mix together
Slowly add the dry ingredients into the mixer and combine
Make into 36 walnut sized balls, this might take multiple sheets
Place cookie balls on parchment paper on a sheet pan
Bake @ 375F for 10-12 minutes until golden brown and crackly
After the cookies are finished but still warm, dust with powdered sugar