Have to have a dessert ready in 30 minutes?  Don't want to drag out the mixer or go to the store?  Make these Magic Surprise bars!  Only four ingredients, mixed together by hand, make these super delicious dessert bars.  Way more impressive than a box of brownies.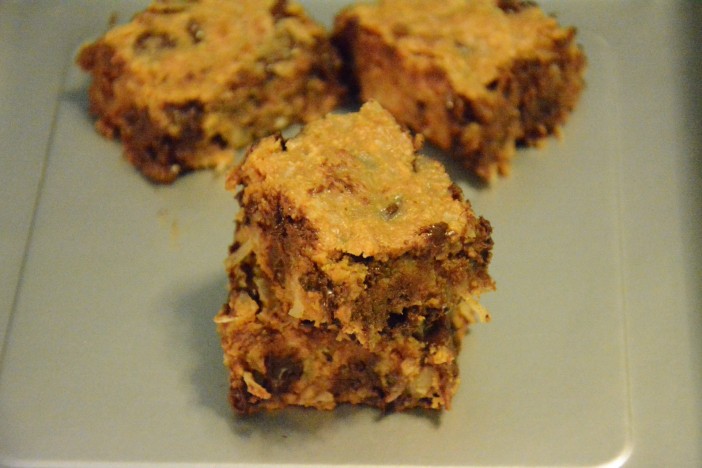 Oh man, my mouth is salivating just looking that them!  Its the perfect combo of chocolate, coconut and gooeyness.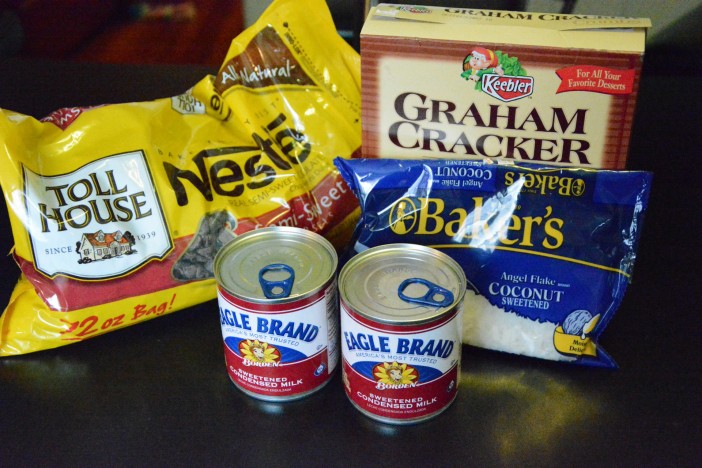 This is all you're going to need.  And of course you don't need such a giant bag of chocolate chips but I was shopping at BJ's so I wanted to save some money with the giant pack.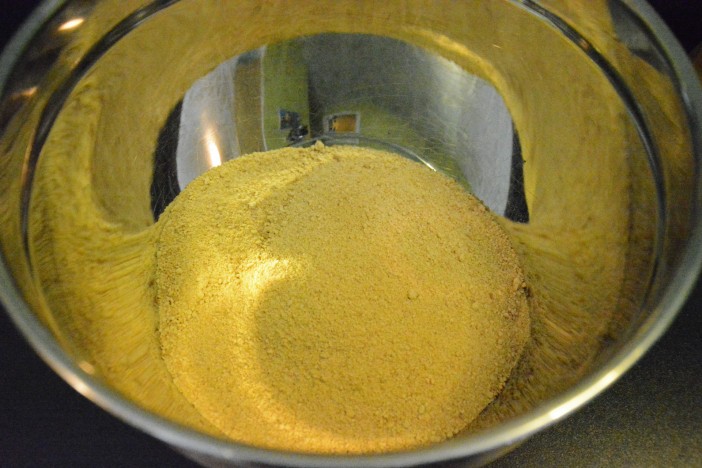 Like I said earlier, this recipes doesn't even require a mixer!  Just grab a giant bowl
and pour the whole bag of graham cracker crumbs into it.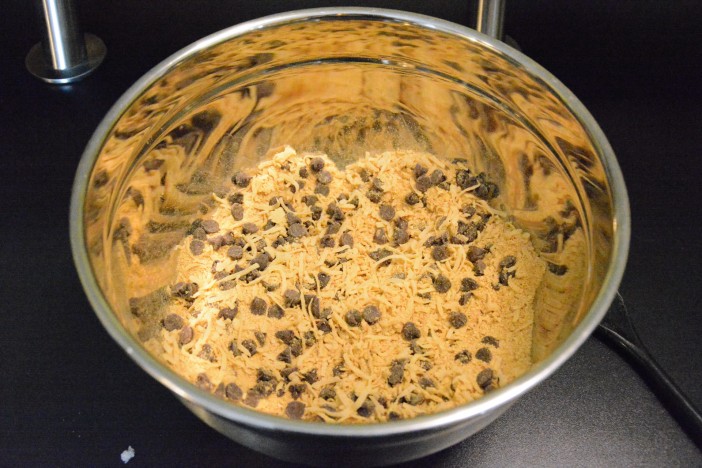 Add the coconut and chocolate chips in as well and mix together.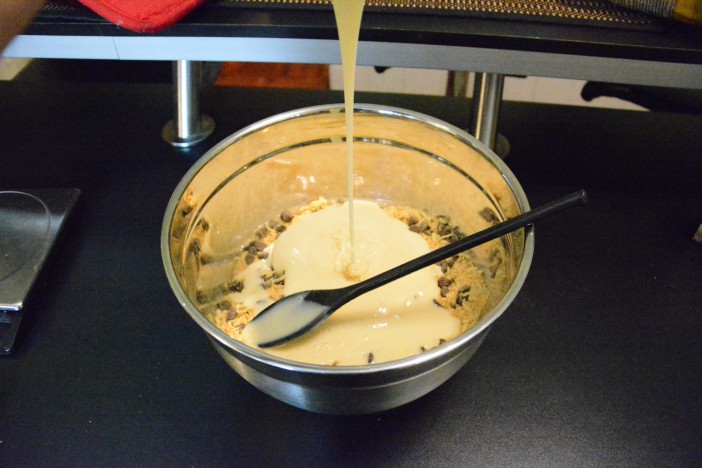 Now for the fun part, pour the sweetened condensed milk into the bowl.
After some mixing, the batter should look like this.  I would use a wooden spoon as the mixture can get pretty gooey.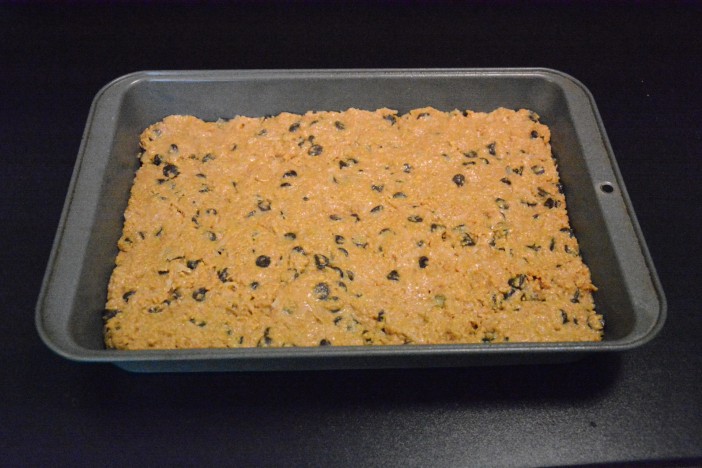 Pat the mixture down into a greased 9×13″ pan.  I would just use your hands to pat it down.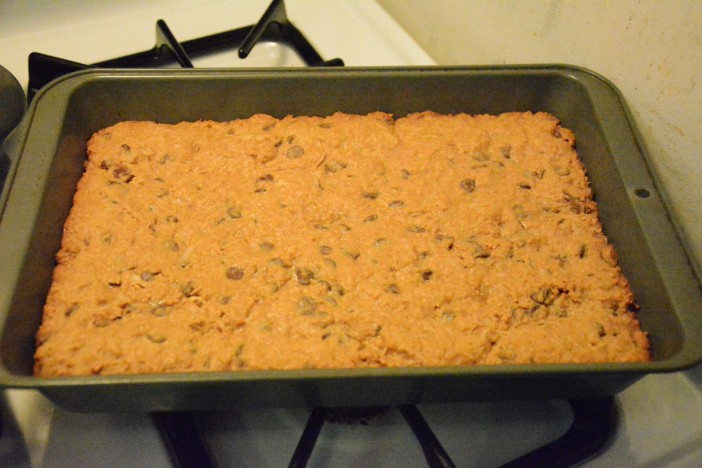 And here are the bars right out of the oven!  Cook them until the slides just start to brown, about 25 minutes.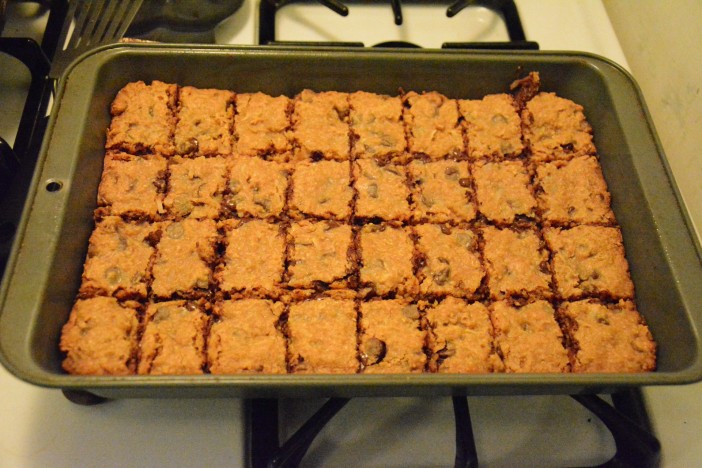 You can slice them however you want.  If I am giving them away or taking them to an event, I normally cut them up pretty small like this.  If you're just eating them yourself, feel free to cut them to whatever size you desire!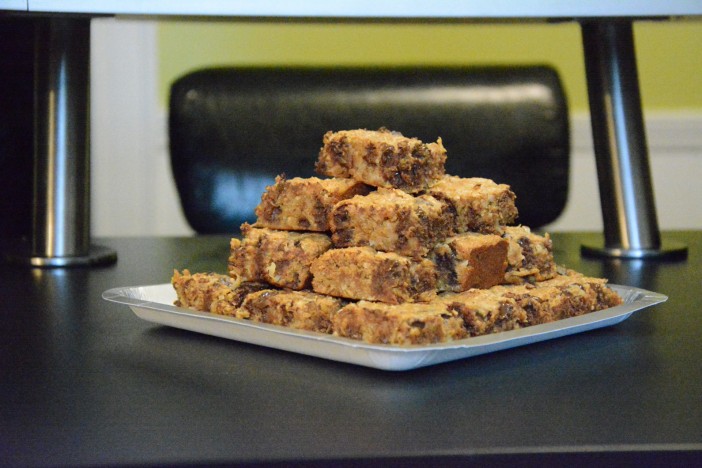 That's it!  My husband and I both took them to work and they were devoured in minutes!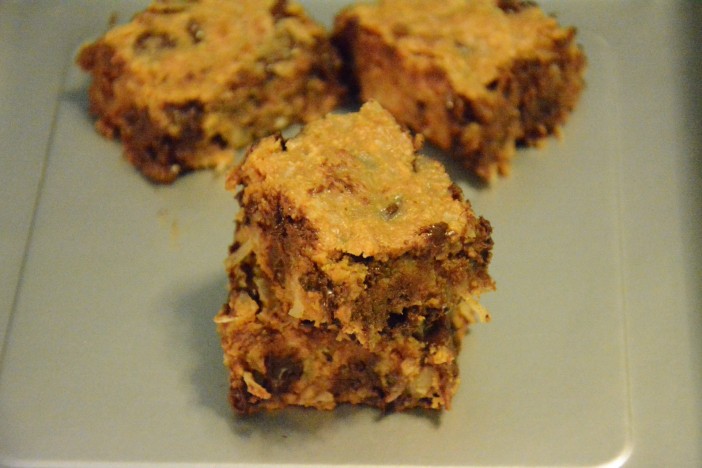 Prep time:
Cook time:
Total time:
Ingredients
1 Box Graham Cracker Crumbs (13.5 Oz)
1 Bag Chocolate Chips (12 Oz.)
1 Bag Sweetened Coconut (7 Oz.)
2 Cans Sweetened Condensed Milk
Instructions
Mix the dry ingredients in a large bowl
Add in the sweetened condensed milk and stir to combine
Spread into a greased 9×13″ baking pan
Bake for 25 minutes at 350 degrees
Slice and serve!
Related posts: