Today I baked muffins from an old recipe of my grandmother's. Her original recipe only called for the raisins, but I added chocolate chips to kick it up a notch.  These muffins also contain apple sauce, which really makes these extra moist!  It yields 28 muffins, so you will have a few extra to share with coworkers or take to a party.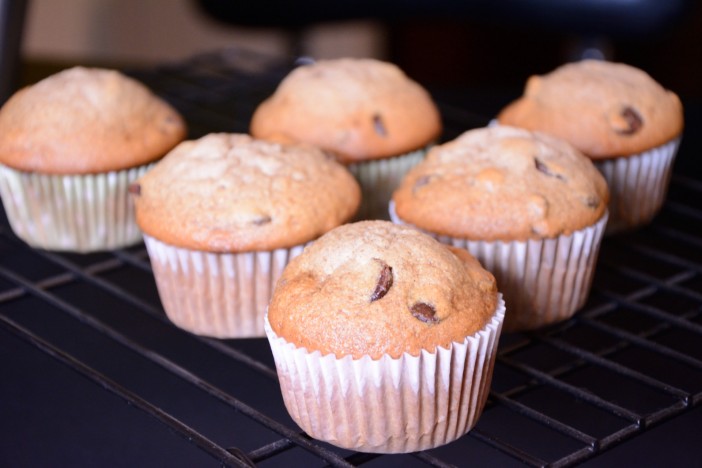 Here are the finished Chocolate Raisin Muffins. Delicious!!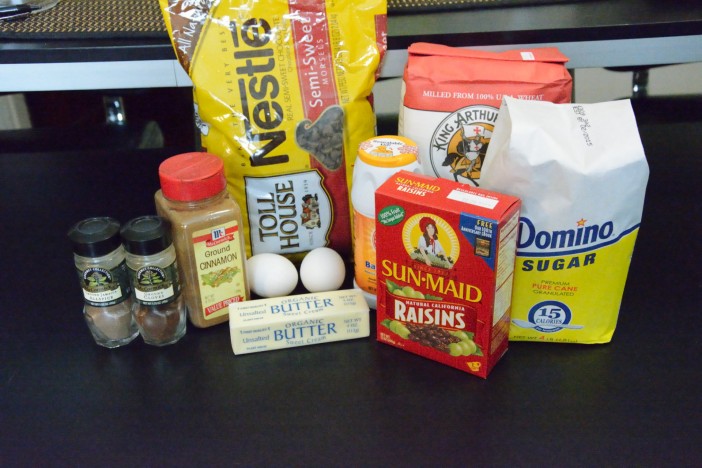 Here's what your going to need. Well, this and apple sauce, I forgot to put it in the picture …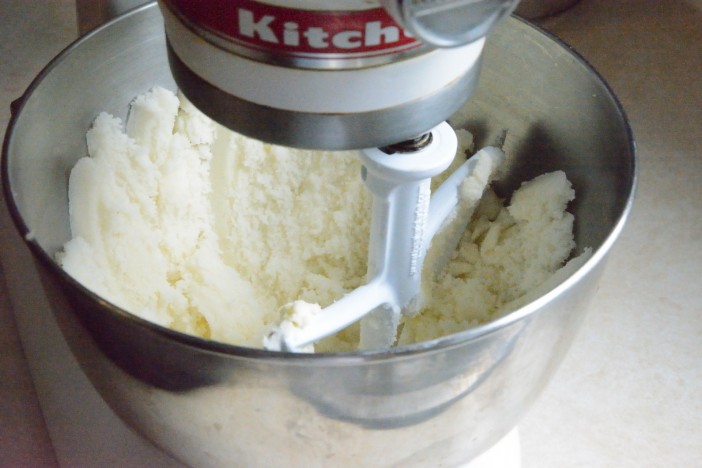 Start with creaming the butter and the sugar together. I use this aftermarket beater blade
that scrapes the sides of the bowl as it spins, no scraping necessary! Such a time saver!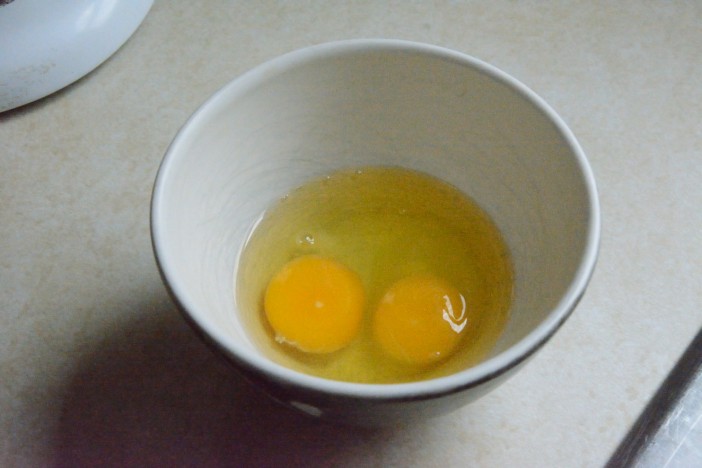 Next, grab a bowl and crack some eggs into it.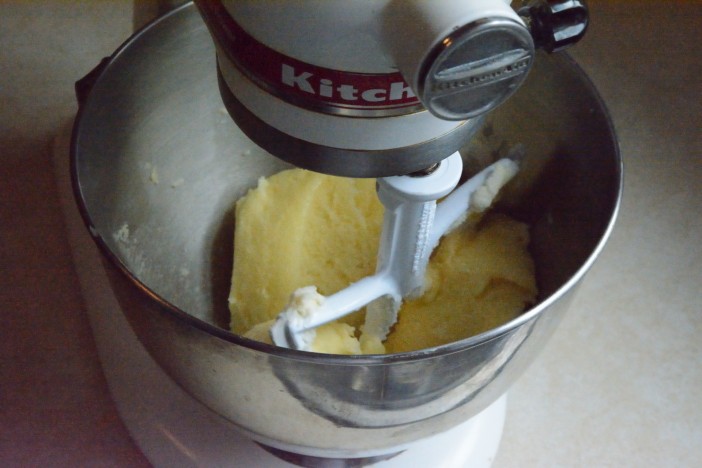 Add the eggs to the creamed sugar and mix well.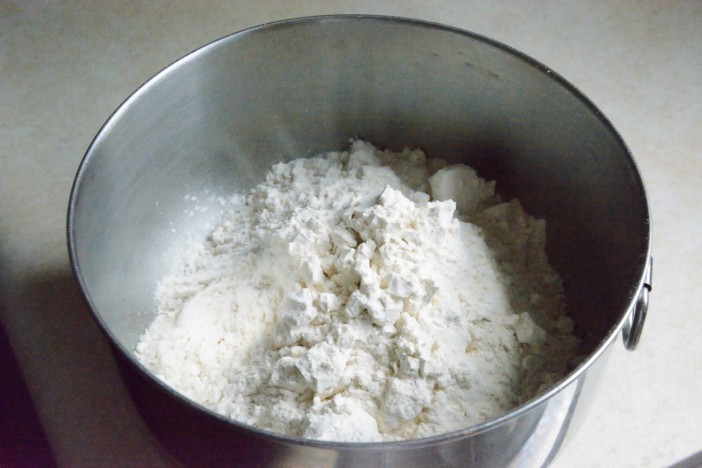 Measure the flour into a separate bowl.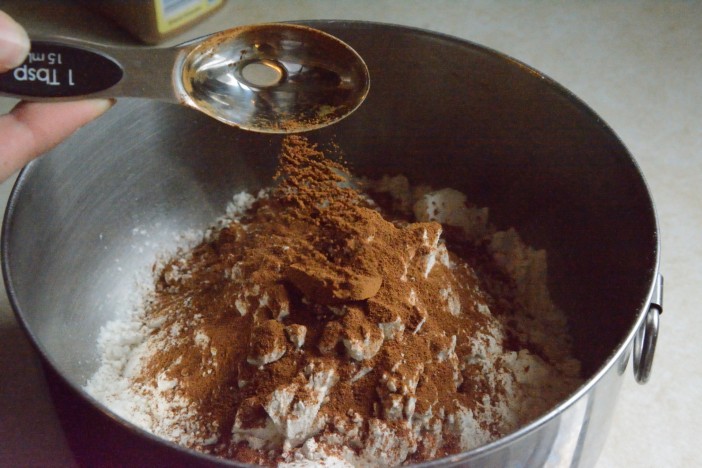 Add the rest of the dry ingredients into the bowl containing the flour.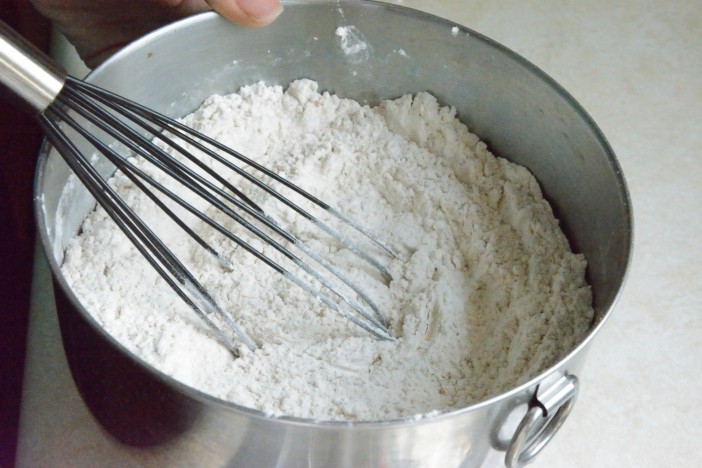 Then, whisk the dry ingredients together, making sure they are well mixed.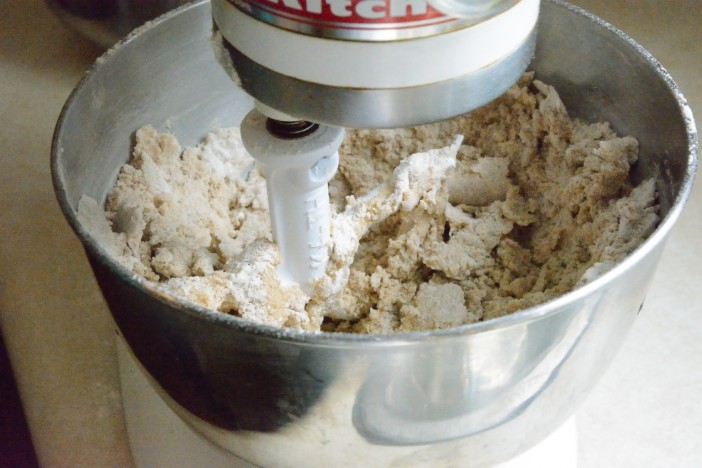 Now, slowly add the dry ingredients into the mix.
Now, for the "secret" ingredient, apple sauce!  Alternate between 1 cup of dry ingredients and 1/2 cup of apple sauce. Otherwise, the mixture will get really thick and you might break your nice KitchenAid Mixer
.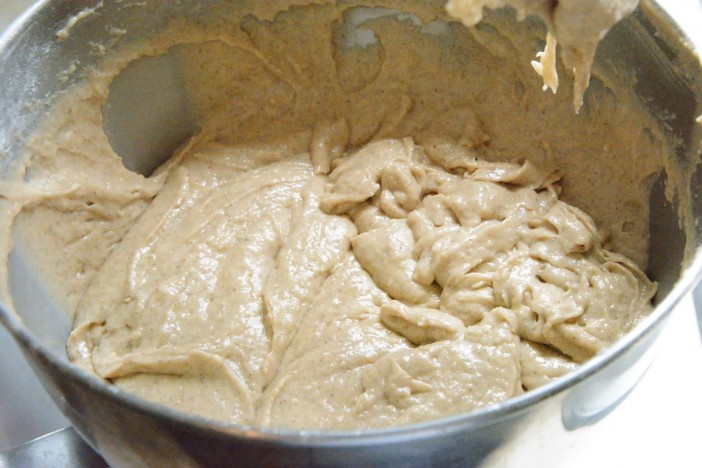 Here's the finished batter!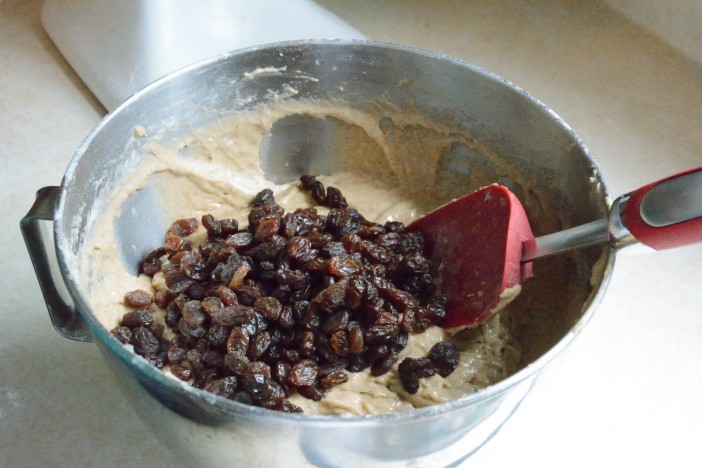 Next, add 1 cup raisins. The nice thing about this recipe is that you can really add anything to the base mixture and it'll taste great!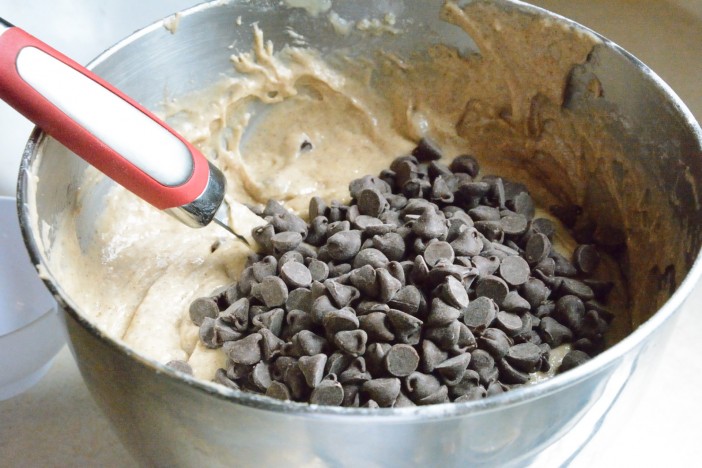 Like a 12oz bag of chocolate chips!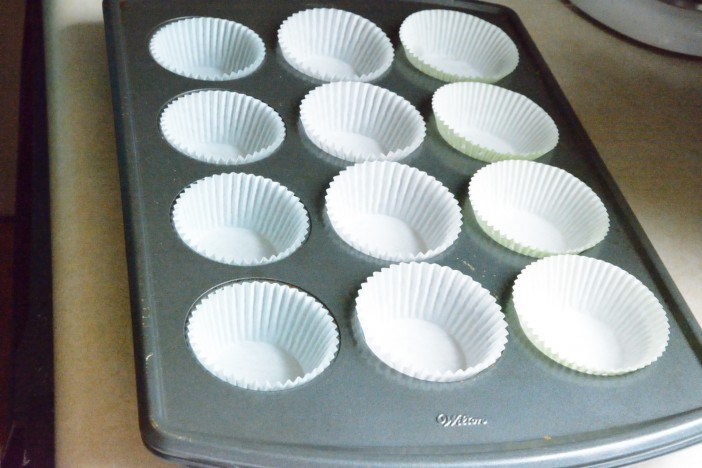 Line a muffin pan with baking cups for easy cleanup.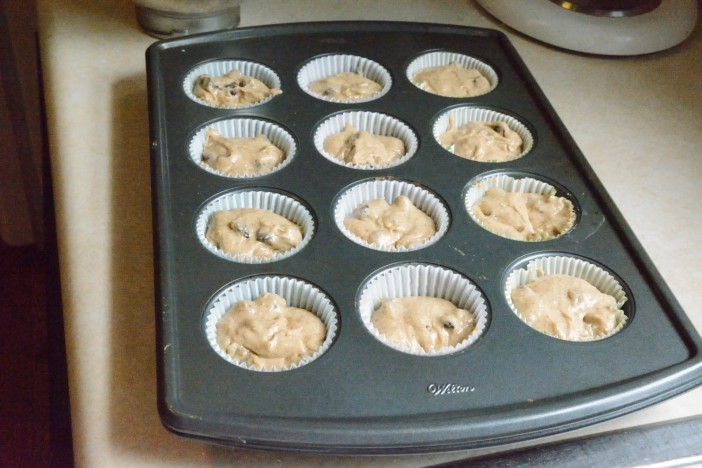 And then fill them with the batter. Fill to about 3/4ths of the cup.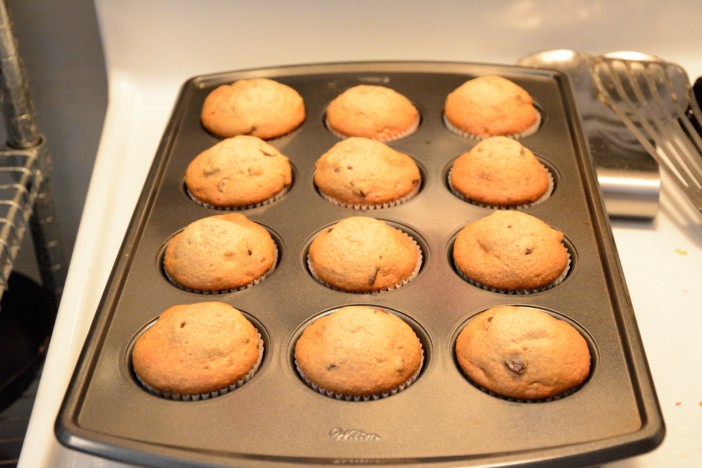 Bake at 350F for about 20-25 minutes until done. I stick a toothpick into a couple of the muffins and if it comes out clean, they're ready to come out of the oven. I hope you enjoy these muffins as much as I do!
Make sure to check out A Cat Called Bailey on Facebook!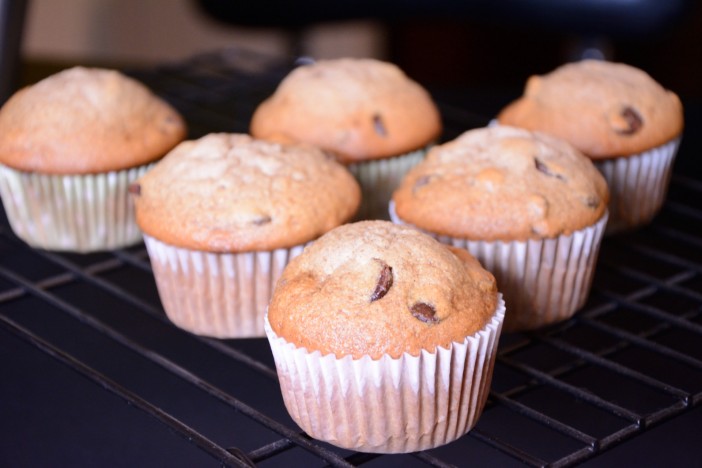 Prep time:
Cook time:
Total time:
Ingredients
1 Stick Butter
2 Cups Sugar
2 Eggs
4 Cups Flour
3 tsp. Cinnamon
2 tsp. Ground Cloves
2 tsp. Allspice
2 tsp. Baking Soda
2 Cups Apple Sauce
1 Cup Raisins
12 Oz. Semi-sweet Chocolate Chips
Instructions
Mix butter and sugar until creamy
Add in eggs and beat for 1-2 minutes
In a separate bowl, mix together the flour, baking soda, and spices, whisk together to combine
Measure out 2 cups of apple sauce
Alternate 1 cup of flour with ½ cup of apple sauce and mix into the batter
Once all apple sauce and dry ingredients have been mixed, fold in extras like raisins and chocolate chips by hand
Fill baking cups ¾ full with batter and bake 25 minutes at 350 degrees