So my husband is on a low carb diet.  Sadly, this means he can't partake in my awesome Chocolate Martini's.  However, that doesn't mean he can't imbibe a decent cocktail. This Manhattan is made with Knob Creek Bourbon, Sweet Vermouth, two types of bitters and a cherry!  Ok, so cherries aren't low carb but I eat the cherry anyway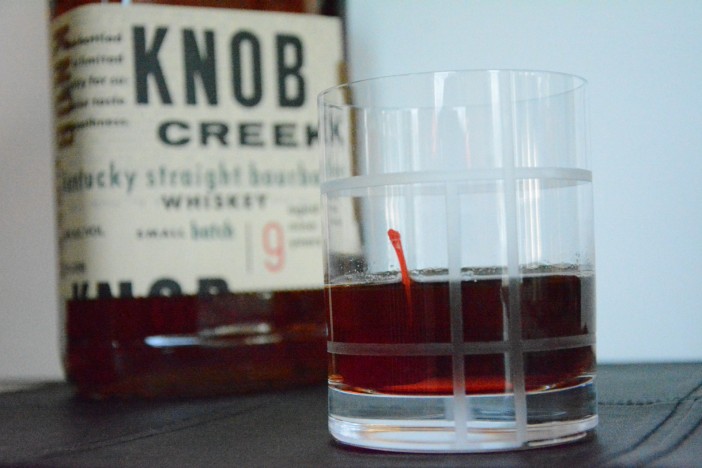 Here's the finished Manhattan!
The key to this recipe is using a decent bourbon as well as good bitters. For this cocktail I used Angostura bitters
as well as Whiskey Barrel-Aged Bitters
. The combination of these ingredients really takes the cocktail over the edge!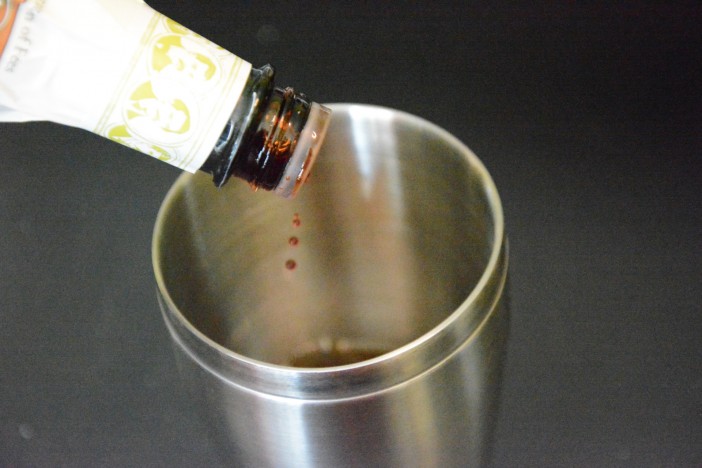 Here's a mid bitter's action shot!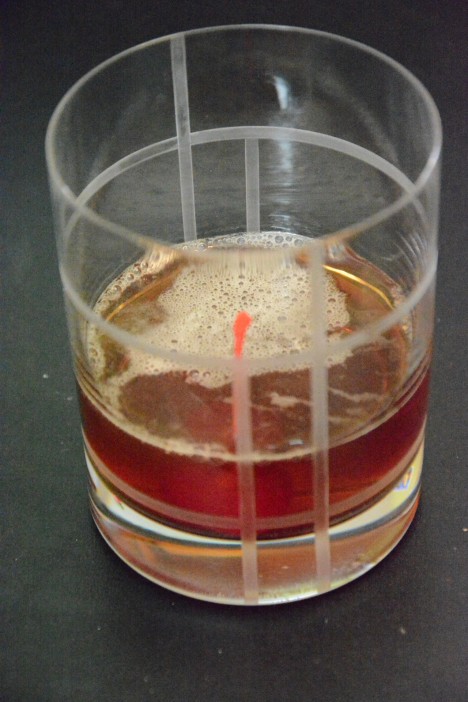 Shake it up, pour it in, and add a cherry!  Enjoy!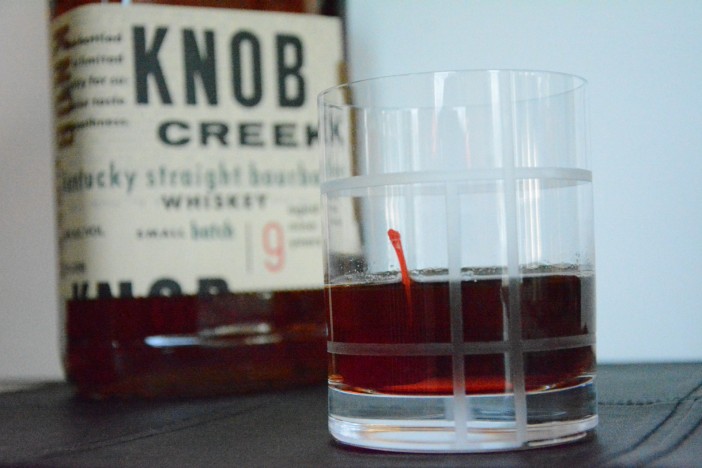 Ingredients
1.5 Oz Knob Creek Bourbon
1.5 Oz. Sweet Vermouth
Several Dashes Angostura
Several Dashes Fee Brothers Whiskey Barrel Aged Bitters
Cherry
Instructions
Mix all the liquids in a shaker with ice
Shake
Pour into a glass
Garnish with a cherry